We go onto the second page of this fabulous collection of photos from Norwich enthusiast, Michael Kemp.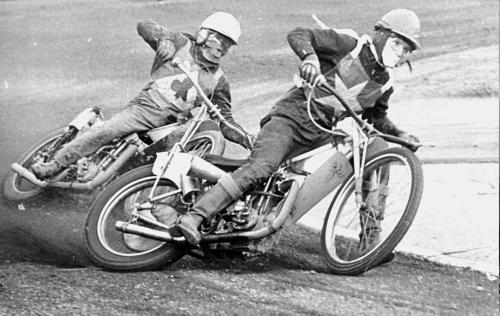 This has to be one of the all time great action photos.

Multi World Champion, '56, '60, '61, '63, '67, Norwich's Ove Fundin leads '55 & '62 World Champion Peter Craven of  Belle Vue.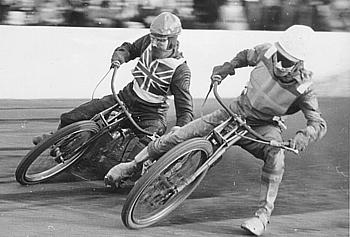 Sweden's Ove Fundin runs the inside line on Cyril Roger of England.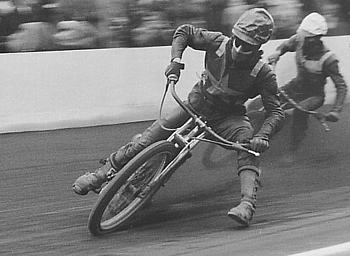 Ove again at speed with Aussie Peter moore bring up the rear..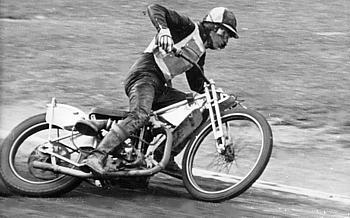 1965 World champion, Bjorn Knutsson in action.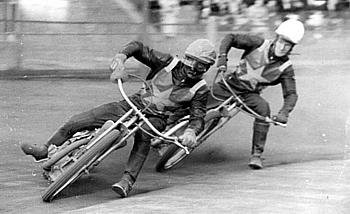 With 7 World Championships between them, two of the world's greatest Speedway riders battle it out...Ronnie Moore leads Ove Fundin in a league match.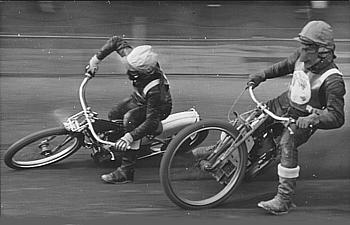 Ronnie Moore dives in front of Colin Goody, Wimbledon July 2nd. 1962, for the win.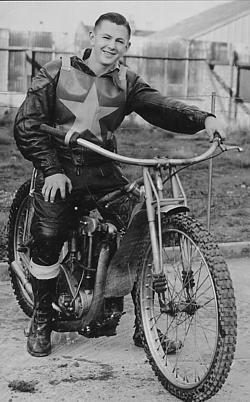 A hero to many all around the world. Ronnie Moore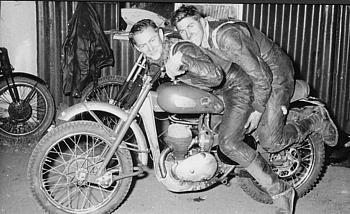 Ronnie Moore and 4 times World Champion, New Zealand's Barry Briggs clown around on what looks like a trials bike.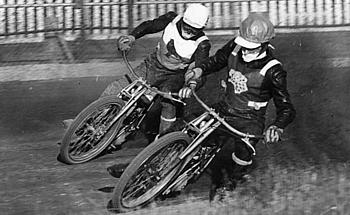 Barry Briggs runs on the outside of Ron How.

How was a World Finalist in '52, '57, '58, '59, '62, & '63.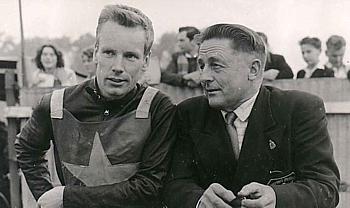 A very young Ove Fundin in conference with his mentor, 10 times World finalist, Australian Aub Lawson.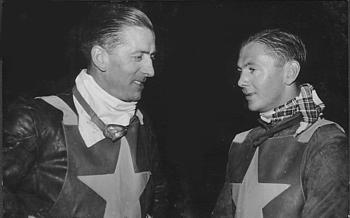 English great, Norman Parker and Ronnie Moore.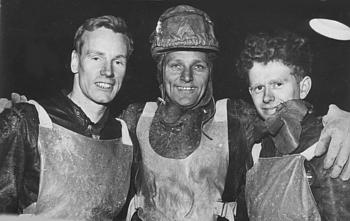 A few World Champs hang out together.

Ove, Aussie Jack Young and the great Peter Craven.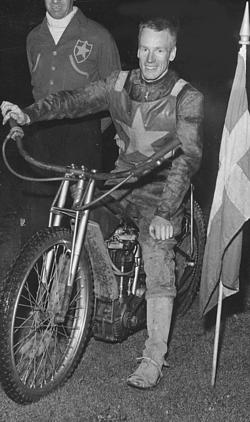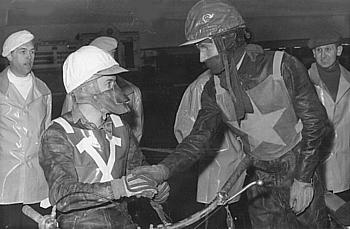 West Ham's Bjorn Knutsson ** shakes hands with Ove before a league heat.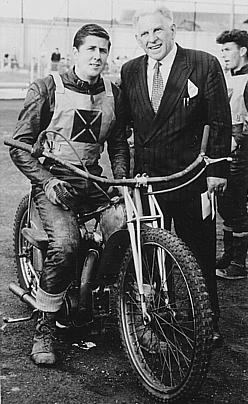 A very young Barry Briggs, riding for New Cross with the 'Father of Speedway', New Zealand's

John S Hoskins.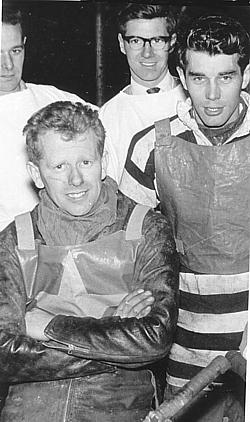 The old and the new. Peter Craven with who was eventually to be considered by many to be the world's greatest Speedway Rider, Ivan Mauger of New Zealand.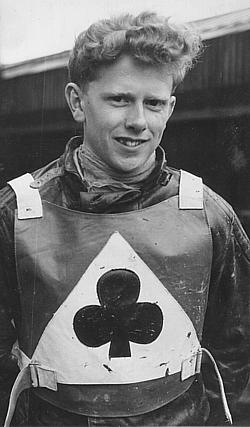 Belle Vue's Peter Craven.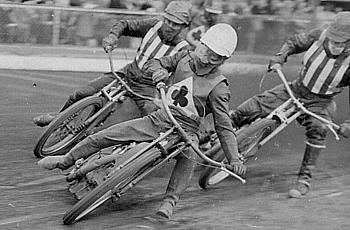 Peter Craven manipulates the bike as only he could.

He was known as ' The Master of Balance '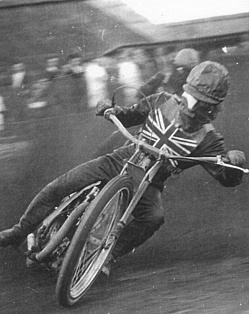 Peter Craven riding for England.

A huge thank you to Michael Kemp for this really unique collection of photos.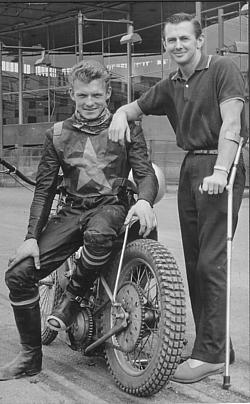 Ronnie gets support from Sverre Harffeldt.  Great photo !

**  Although his name is spelt Knutsson in programmes and publications, proof exists that Bjorn spelt his surname with only one ' S '

i.e. Bjorn Knutson ( Jim Blanchard . U.K.)

On to Page 3 of Michael Kemp's great collection.