This site is dedicated entirely to those fabulous Speedway bikes and their riders of the past. J.A.P.s , Jawas, Eso , etc. When the riders wore black leathers , open face helmets and the bikes were either chromed or were of natural metal colour.And now in 2018 some modern bikes and riders 

Ah ! What faces, what great riders ! When you have seen all these blokes ride over the years it's like looking at a family photo. L to R. Back Row,

Noel Watson, Jack Chignell, Lionel Van Praag, Keith "Buck" Ryan, Aub Lawson, Front Row, Lionel Levy, Don Lawson, Arthur Payne and Jack Biggs. ...1951 

Lionel "Porky " Levy receives his prize of a Silver Gauntet. A much older Frank Arthur , centre of  photo.

Lionel Levy is interviewed by midget ace and one time Sportsground Speedway Manager, Bill Reynolds.

Lionel's other nickname was "the Mighty Atom".

Bill Reynolds again this time with Keith Ryan, Australian 3 lap Solo Champion ...1952.

Keith Ryan in action at the Sydney Sportsground Speedway. Always immaculate with bike and leathers.

Talk about immaculate ! Look at the shine on those leathers. These two just about owned World Final night at Wembley in the 40s and 50s. Aub Lawson, left, ran in the Final 10 times ( his best finish 3rd in 1958), Jack Young of South Australia, right ran in 7 Finals , winning two, 1951 and 1952

Left, the greatest rider never to be World Champion, England's Jack Parker, Jack rode his first Final in 1937 and his last in 1951 and was without doubt England's greatest Test Captain.   Jack is shown here with Graham Warren and "Porky" Levy.

Lionel Van Praag, the first ever World Solo Champion wears his newly won Golden Helmet in 1950 and gets a kiss as well from Miss Janis Maloney.

The unmistakable style of 1936 World Speedway Champion - Lionel Van Praag in practice at the Sydney Sportsground Speedway.

When riders were actually friends. L to R. 

Tommy Miller of Scotland, Cliff Watson, Alec Hunter and one of my favourites, Allan Wall.

Britain's Gordon McGregor. left, with twice World Solo Champion, 1950 and 1953, Freddie Williams, Keith Ryan and Allan Quinn.... early 1950s.

Keith "Buck" Ryan left, and Allan Quinn, still mates and still chatting in 2002.  

Allan Wall has the inside running at the Sydney Sports Ground.

What a great site ! An Aussie Test Team line up at the Royale.            L to R. Keith Ryan, Cliff Watson, Alec Hunter, Aub Lawson (Capt.) Allan Quinn, Graham Warren, Don Lawson and Lionel Levy. 

Sydney Showground, 1st Test, Sat. Jan.10th 1953, 

Australia won 86 to Eng. 22. 

Our greatest Test Captain. Aub Lawson.

Mr Kool, South Aussie's Jack Young.

Scotland's Ken McKinlay, truly one of the all time great riders. Ken won the Australian Solo Title in 1964, the NSW Title in 1960, the Victorian title in 1959 and 1961 and the Queensland title in 1964.  Ken, born on the 7.6.1928 passed away in hospital in England on 9th February 2003 from pneumonia and an intestinal infection.

The mighty Jack Parker in the Pits at the Sydney Sportsground on a J.A.P.

To go on to page 2 of "Just Solos", click on page 2.

A photo collection of the great "Bluey" Wilkinson from his Nephew, Bruce Wilkinson. Some great photos.

Molly Mac Phee, or Molly Chippindale as she was then, was Secretary of the Sydney Sports Ground Speedway Supporters Club in the post war years.  Click on Molly's page 1 ( heading above) to view some of the outstanding photos she collected over those years as a fan of ( real ) Speedway, then go to her other pages.

Lily and Doug Bedingham were great fans of the Belle Vue "Aces" in the UK from the 1930s on.....click on the Bedingham name and view some of their great photos and memorabilia from that era.

A collection of rare pre war and post war Speedway photos from Great Britain of some of our greatest Aussie Solo riders. John Chaplin will always be one of the most respected and learned Speedway motorcycle historians in the World. Click on John's name ( above ) to view these fabulous images.

John passed away on March 10 2019.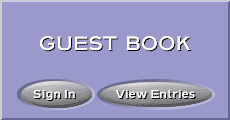 Now that "JustSolos" has been established for a while, would you like to tell me what you think of the site by signing the Guest Book above.........Brian.

Click on my name ( above ) to see page 1 of some of the great Solo photos I have collected over the years.

Ove Fundin, 5 times Individual World Solo Speedway Champion shares a selection of photos from his personal collection.

A BIT OF TALENT HERE !

My Russian friend Igor Kalashnik held another of his Meetings of the Champions recently in Kashinew and Rovno and the riders above were some of his special guests.   What a team !

L to R

Boris Samorodov - World Finals - 4th in 1963, 4th in 1964. 

Jan Mucha - World Finals - 11th in 1970, 9th in 1973, 15th in 1977.

Ove Fundin - World Finals - 16th in 1954, 7th in 1955, 1st in 1956, 2nd in 1957, 2nd i 1957, 2nd in 1958,

2nd in 1959, 1st in 1960, 1st in 1961, 3rd in 1962, 1st in 1963, 3rd in 1963, 3rd in 1965, 1st in 1967, 9th in 1968.

Jerzy Szczakiel - World Finals - 15th in 1971, 1st in 1973,    

Photo - Igor Kalashnik - Rovno 5.6.04

Haven't heard a J.A.P. engine for 40 years ?

Well you can hear one now !

Possibly a world first on a Vintage Speedway site, the burble of a J.A.P. 500cc engine in living sound ! 

Click on the J.A.P. heading.

1. Turn your speakers up LOUD.

2. You may have to play twice as the sound can be interupted as it streams in loading the first time.

3. You can replay as many times as you like by clicking on the play button.. 

Three maginificent original photos from Claremont Speedway W.A. in 1930. Photographer Reg Lambert.

A page for Just Solos viewers to send in their favourite vintage solo photos of the past and have them posted under their names on this site.

This page was last updated: August 14, 2023
A collection of photos from England's , Reg Fearman. 

Reg, an ex English test rider, team manager and promoter has shared some of the memories from his Speedway career.

This website was created and is maintained by Brian Darby

Click on Lionel's name for a tribute to this great Aussie Speedway rider.

A fine collection of pics of our Aussie riders in the U.K., from an enthusiastic Norwich fan, Michael Kemp. Click on Michael's name.

Roger, a Canadian enthusiast has shared his collection of original Empire Speedways rider portrait shots from 1936 with us on Just Solos.

Click on Ray's name to see some photos from his career.

Igor Plechanov, World finalist in 1961, 62, 64, 65, 66 & 67, 2nd place in 1964 and 1965.

Shown here with some of his trophys, two golden helmets.

Igor had a very high standing in Russian society in those years.

He was a regarded as National hero.

Photo courtesy of Igor Kalashnik - Moldova .

Click here to view some photos from Larry Lazarus'  Photo Album.

A commissioned painting from Jim Blanchard in the UK.

Split Waterman & Jack Young....thanks Jim.

A personal photo collection from the World's most successful Speedway rider.

Click here to view some rare photos from Fred's collection..

Pioneer lady Speedwa y rider in the 1920s , Nora Stacey a champion in her own right.

Click on Nora's name on the left to read her history and view a photo or two.

British Speedway pioneer - Wal Phillips ..a painting by Jim Blanchard.

Colin Stewart - an Aussie Speedway pioneer.

Queenslander - Peter Ingram

The World of Solo 

Speedway.

A Twin Disc set of quality PHOTOS from the 1920s up to 2011.

A huge collection of over 630 photos, action and still,  of riders and their bikes from the UK  &  Australia over the decades.

This twin disc DVD has had a great reception in the sport from all over the world.

$75 Aud + $3 P&P

 (within Australia)

$ 8.50 P&P to Overseas.

Pay Pal accepted

email me to purchase

Click on this heading for some career photos and memories from Aussie rider

 Bill Bryden.

Both families were involved in the running of Cumberland Oval Speedway - Parramatta in the 1940s and 50s

A Brian Darby websites for Speedway DVDs

A nice collection of UK photos mainly of Leicester riders.

For one of the world's best Speedway photo collections - click here.

Travel to the Sunderland Speedway website in the UK.

Now with some photos of the more modern era.  Photos by Brian Darby

OLD BIKE - AUSTRALASIA 

Magazine

A fabulous top quality magazine for old bike lovers. Edited by motorcycle guru - Jim Scaysbrook.

Click on the OLD BIKE logo to go to their website 

A new webpage on my VintageSpeedway website.

 A unique collection of amateur Aussie photos mainly from the Sydney Sportsground Speedway in the 1940s and 1950s. Older riders and fans may relate well to this collection.

Click on Molly heading.

Click here to go to the Official website of

The Australian Speedway Riders Association ( ex Veteran Speedway Riders Assc. ) 

My complete collection of Solo hard copy photos I have collected over a period of 60 odd years is now for sale as a complete collection. All in albums and A4 size pics in sleeves. If interested phone me on 

Jim McLeod - a NZ International rider of the 1930s. Click on Jim's name to see images from his colourful history in NZ and Australia in the 1930s.